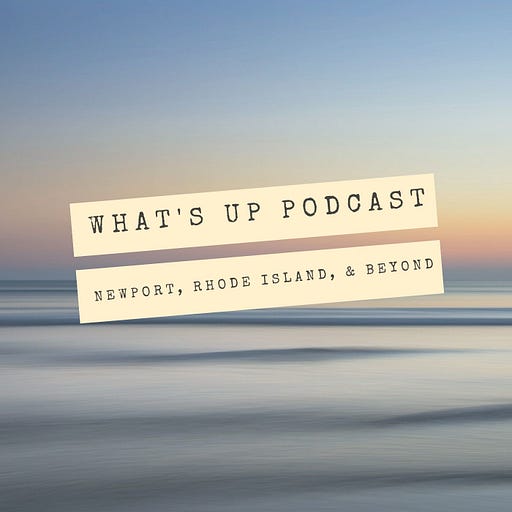 Feb 16 • 27M
David Rosenberg gives What'sUpNewp a sneak peek of the 35th Newport Winter Festival
Newport Winter Festival returns Friday, February 17 through Sunday, February 26
From the award-winning team behind What's Up Newp, What's Up Podcast brings you interesting conversations and moments from Newport, Rhode Island & beyond.
After taking a couple of years off due to the COVID-19 pandemic, the Newport Winter Festival returns for its 35th edition from February 17-26, 2023.
Dave Rosenberg, the organizer of the Newport Winter Festival, joined What'sUpNewp for a WUN-ON-ONE conversation this evening to preview the event.
During our discussion, Dave chats with us about some of the scheduled 150 events, we catch us up on what's new this year for the festival, and much more!
For the full schedule of events, to purchase tickets, or for more information, visit www.newportwinterfestival.com.